The Holidays are right around the corner...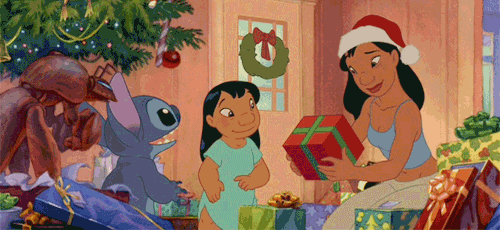 That means it's time to buy presents!! If you're stuck trying to figure out some gift ideas, then you came to the right place. It's always hard to figure out what to get for someone (especially ladies, we can be picky!) so here are Top 10 Gifts Under $100 For Her that your mom, girlfriend, sister, best friend, etc. will LOVE.
1) WOMAN Eau de Parfum by Ralph Lauren ($89.99)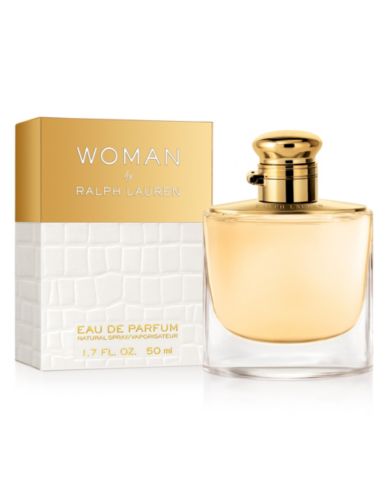 This gift set retails for $89.99 (What a STEAL!!) This special gift set includes 2 bottles (one 1.7oz and one 1.0oz bottle). This perfume is one of my favorites. I just bought another bottle of it because it smells SO good. It can be found at any fine department store (I got mine at Dillard's). It is the perfect gift for the woman who loves fragrances!
2) Gilded-Edge Agate Coasters ($20.00+)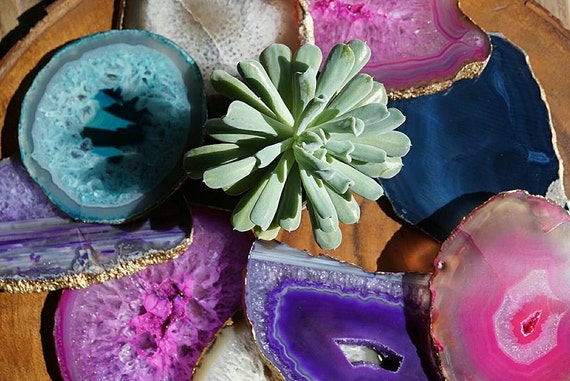 Give a glass some extra class with these colorful coasters!
Now sold online at https://www.etsy.com/shop/TerraHeritage in sets of 2, 4, or 6. I absolutely love how unique these are!
3) Soap Rock - Moonstone ($19.95)
These hand soaps are so aesthetically pleasing! My aunt even has one in her bathroom! These are definitely a cool gift for the artsy-types! Even better, they are sold on Amazon (Prime) for $19.95 or at www.oakmanorfragrances.com for a variety of sizes/prices.
4) Morphe Set 706 - 12 piece Black & White Travel Set ($25.00)
Brush it off with this set for the girl on-the-go! Now sold at www.morphebrushes.com for only $25.00!! I have this set and these brushes have the best quality for a price that doesn't break the bank. They are a must-have this holiday season!
5) LORAC Mega Pro Palette 4 ($44.00)
This palette is amazing! LORAC, in my opinion, is the leader in eye shadows. They are super blendable and stay on all night. The pigmentation is to die for!! This palette is now ON SALE at Ulta for $44.00 (regularly $59) for 32 different colors! WHAT A DEAL!
6) Babyliss PRO Nano Titanium Straightening Iron ($95.00)
WOW! This straightening iron is the best quality in my opinion for hair straighteners.
I have had my Babyliss iron for over 10 years with no issues! This iron retails for around $95.00 at Ulta, which is a little pricey but absolutely worth it this holiday season!
7) Victoria's Secret Sleepover Knit Robe ($42.50)
Get cozy in this knit robe! It comes in a variety of colors – perfect to personalize who you are shopping for! A robe is most definitely a staple in any woman's closet. This robe only retails for $42.50 at www.victoriassecret.com!
8) Tough as Nails Deluxe Manicure Kit ($20.00)
Nailed it! A manicure set is a must-have for any girl. This set comes with everything she'll ever need. Also, the cute bag is included! This retails for $20.00 at www.sephora.com and is a perfect stocking stuffer for her this holiday season!
9) Natrogix Bliss Essential Oils ($17.95)
Allow her to relax this holiday season with the Bliss essential oils set from Natrogix! This set comes with 9 different oils including Lavender, Eucalyptus, Lemongrass, and more! All she needs is a diffuser! This set can be found on Amazon Prime for $17.95!
10) Majestic Pure Himalayan Scrub ($12.95)
This scrub is the #1 Best Selling body scrub right now on Amazon and retails for only $12.95 on Amazon Prime. Majestic Pure Cosmeceuticals makes 100% Pure and Natural body scrubs in different types including a 24k Gold Scrub, Charcoal Scrub, and a Brown Sugar Scrub. She will love this for the holidays!
And just like that, you found a gift for her! Now play some Destiny's Child Christmas music and be merry!