HEY Y'ALL!
My name is Brittany and I am an intern at Dixie & Dot! I was born and raised in the Dallas area, so this blog is going to be ALL THINGS TEXAS and the most popular things to do (in my opinion) if you ever find yourself in Dallas, Texas.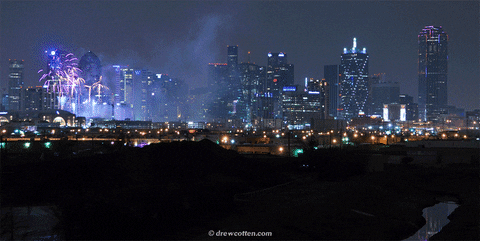 Here's a couple fun facts about Dallas, Texas:
Dallas is the 9th largest city by population
Over 48 million people visit Dallas annually
The first frozen margarita machine was invented in Dallas - cheers!!
We are the home of the Dallas Cowboys, which is the most popular team in the NFL
Now, since Dallas is a huge city, there are obviously tons of things to do while you visit but here is my top 5 list of places/activities that you NEED to see while visiting the Lone Star State – let's go!
1) Deep Ellum/Uptown-McKinney Avenue (21+)
Drink up! Dallas has tons of options for nightlife and the night-owls but Deep Ellum and McKinney Avenue hit the very top of the list. The lively Deep Ellum entertainment district is known for its vibrant street murals (which make the perfect Instagram photo background), art galleries, and concert venues.
Deep Ellum also has its fair share of bars and draws a crowd every weekend. Uptown/McKinney Avenue is where the real drinking happens in Dallas. There are hundreds of bars located along McKinney Avenue that are top notch. My favorite bars include Trophy Room (for the college kiddos), The Idle Rich Pub, and Fat Rabbit. No matter which area you go to, you are guaranteed a great time!
2) Klyde Warren Park
One thing that makes Klyde Warren Park unique is the abundance of food trucks parked alongside the streets of the park with any and all food cravings such as tacos, pizza, home-cooked food, and ice cream. There are always tons of people at Klyde Warren, no matter what time of the year. It is the perfect place to spend the day and eat some local food while you're at it. The park is located between two busy streets in the middle of downtown Dallas but it is definitely a park to check out!
3) Trinity Skyline Trail
This park in Dallas is perfect for the Instagrammer. From this park, you can see all of Downtown Dallas, the skyline, and the Margaret Hunt Hill Bridge. It has stunning views and is perfect for taking pictures of the city. However, there isn't much to do beside view the skyline, so this would be a short stop on the list of things to do in Dallas for the day!
Photo by Brittany Hain
4) Reunion Tower
Dallas has a few unique landmarks but Reunion Tower is probably the most famous. Located downtown and at 561 feet tall, Reunion Tower is a landmark observation deck featuring light shows, 360-degree city views, 2 restaurants, and a gift shop. It looks like a big disco ball in the air that lights up at night. It is absolutely breathtaking and you can have a nice evening way up in the air if you reserve a spot!
5) NorthPark Mall/Galleria
Calling all my ladies and gentlemen who love to SHOP! NorthPark Mall is one of the nicest malls in Dallas besides the Galleria which has its own ice skating rink located inside. NorthPark Mall is for those with higher budgets with stores such as Lululemon, Neiman Marcus, and Urban Outfitters. The Galleria has tons of stores but on more of a frugal basis such as Forever 21, American Eagle, etc. Both malls have tons of restaurants located around the area and inside, so you can have a day to get lunch and shop 'til you drop!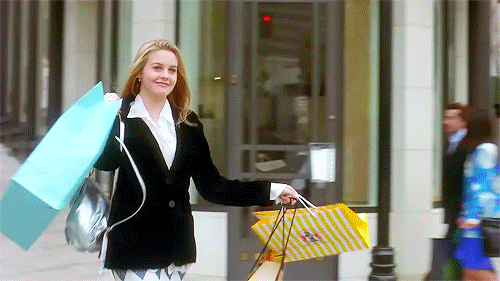 After your long day adventuring the city of Dallas, you'll probably want to get a bite to eat at a local restaurant. Here are some of my favorite restaurants in Dallas, TX that you HAVE to try.
My Favorite Restaurants in Dallas:
Grub Burger Bar (American)
Patrizio Uptown (Italian)
Off the Bone (BBQ)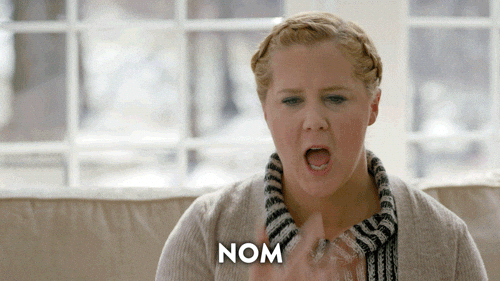 Dallas has been the best city to grow up in and I love spending time downtown when I'm home! In conclusion, Dallas has everything to offer – amazing food, fantastic concerts and venues, breathtaking architecture – the list could go on and on!