Hey, Y'all! Kelsey here!
Excited for my first D&D blog, I can't wait to get to know all of you & show you some behind the scenes fun things we have going on here at D+D HQ! My blogs will be kinda all over the place on here but I promise you it will be fun (lololol), buckle up!
Hands down, February 13th, is the. Best. Day. Ever. = GALENTINE'S DAY!
I'm the kind of person that LOVES to give someone a good gift, one where their eyes light up, & genuine appreciation is shown! I look forward to birthdays, Christmas, etc. for this pure reason alone.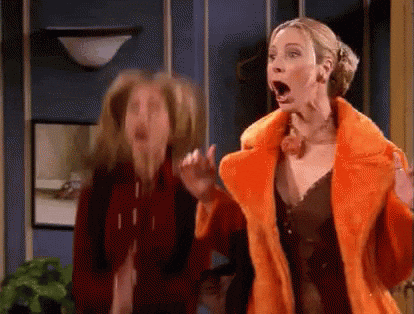 BUT there is NOTHING better than taking time to celebrate my girls, LITERALLY ABSOLUTELY NOTHING! The love that I have for my close (small) tribe is basically immeasurable. We have experienced so much together both professionally & personally, I love every (sometimes irritating) thing about them & I'm sure they feel the same way about me (lololol).
With any celebration, big or small, I also like to ensure I bring a gift, I'm a gift giver—I can't help it! I also think it's a southern thing to never show up somewhere empty handed….So, for your Galentine's celebrations this year I have mapped out top must have Galentine's gifts all without breaking the bank (bc hellllloooo budget) that you & your gals are sure to love (in no particular order)!
1) Dixie & Dot Luggage Tags
Have you ordered these yet? Bought them for your second cousin's sister? Order them for your child's teacher that is getting married during spring break? No? Well, YOU. SHOULD.
These 3 piece luggage tags are seriously stylish, large enough to spot across the crowded baggage claim when someone tries to grab your bag by accident (I've had a couple traumatic insistences like this lol – that's for a different blog post), perfect for the stylish travel gals in yo lyfe.
I always use the "Mrs." tag when traveling for work. Its great quality & I also receive a TON of compliments. Trust me, your GALS will love these!
You can find Mr & Mrs Luggage Tags by Dixie & Dot here:
https://www.amazon.com/Mr-Mrs-Luggage-Tags-3-pack/dp/B071XDY7KZ/ref=sr_1_4?ie=UTF8&qid=1517407818&sr=8-4&keywords=Mr.+%26+Mrs.+Luggage+Tags
2) Kylie Lip Kit
I know what you're thinking, what the heck?! Trust me, these lip kits are solid gold for all the beauty lovin' gals like yourself. I purchased one by accident (thanks Ambien) & I now I don't want to live my life without it. The liner & gloss (matte Maliboo is my fav) stay on allllll day without drying out or getting clumpy – Can I get a amen?!
You can find Kylie Lip Kits here:
https://www.kyliecosmetics.com/collections/matte-lip-kits
3) Instagram Magnets
So I actually purchased these for myself recently. I wanted my fridge to look a little less "crowded" & a little more personal. All of my favorite pictures are on insta with a filter that makes me look 10 times better than I do in real life, (*que* these instagram magnets comin' in the clutch when I need an ego boost at 8am on a Saturday morning struggling with hangover the size of Mexico). So thank you, Social Print these magnets give me all the feels & my gals are definitely getting their own set ASAP.
You can find Instagram Magnets here:
https://www.socialprintstudio.com/square-magnets/
4) D+D Reputation Hat
Anyone else currently as obsessed with Taylor as the D+D team? WE LOVE YOU, TAYLOR! 
Tay Tay's latest album gives us all of the "I'm a girl hear me roar, I will do what a want, when I want & if you don't like it it's your problem not mine" feels & we love every second of it! We created this hat with our girl in mind, it's also insanely comfortable & goes with everything. BIG REPUTATION!
You can find Reputation Ball Caps by Dixie & Dot here:
https://dixieandot.com/products/reputation-ball-cap
5) A Good Book!
Does this show my age? My favorite thing about books in general is the capability of our imagination. I love sharing a good book I read with my girls & I LOVE gifting someone with a good book based on their particular interests. Below are a couple must-have recco's. If your BFF is all on the work grind "How to win friends & influence people" was a game changer for my career (no lie!), if she's into cooking, "Cravings" has the most insane recipes that are crowd pleasers + Chrissy Teigen is a B-O-S-S!
You can find "Cravings" by Chrissy Teigen here:
https://www.amazon.com/Cravings-Recipes-All-Food-Want/dp/1101903910/ref=sr_1_1?ie=UTF8&qid=1517408721&sr=8-1&keywords=chrisy+tiegen+cravings
You can find "How to Win Friends & Influence People" by Dale Carnegie here:
https://www.amazon.com/How-Win-Friends-Influence-People/dp/0671027034/ref=sr_1_2?s=books&ie=UTF8&qid=1517408814&sr=1-2&keywords=dale+carnegie+how+to+win+friends+and+influence+people
6) Drinking Buddies!
I'm obsessed with these & will pull them out for any occasion, anytime! Honestly, if you do not have these handy for your Galentine's celebrations we need to talk, mm k? The queen ones are perfect for M+H upcoming wedding watch parties (WHO ELSE IS EXCITED FOR THIS?!)!!
You can find Drinking Buddies by NPW USA here:
https://www.amazon.com/NPW-USA-Original-Drinking-Buddies-Cocktail/dp/B00U8PTM56/ref=sr_1_1?s=books&ie=UTF8&qid=1517409212&sr=8-1&keywords=npw+Drinking+Buddies
You can find Lizzi'es Fizzies
 by NPW USA
 here:
https://www.amazon.com/NPW-USA-Lizzies-Fizzies-Cocktail-Elizabeth/dp/B01KO089EO/ref=sr_1_1?ie=UTF8&qid=1517409052&sr=8-1&keywords=queen+elizabeth+drinking+buddies
7) Succulents
These are a home run gift, every. single. time. Run by your local nursery & grab a succulent, throw it in a cute planter with a card & you are all set! Also, there are a lot of fake succulents out there that look real—I prefer these as I kill every plant I come in contact with (!!), you can pick up a faux succulent for around $10 at most retailers.
8) Bath Bombs
I have yet to meet a girl that doesn't love a good bath bomb. Fool prove & ohhh soo good!! Below are a couple of solid bath bomb options. I love Lush but you can get more bombs for your buck (lol) on Amazon as well!
You can find 
Bath Bombs
 here:
https://www.lushusa.com/bath/bath-bombs/
https://www.amazon.com/Anjou-Natural-Essential-Moisturizes-Girlfriends/dp/B06VWV9B7T/ref=sr_1_5_s_it?s=beauty&ie=UTF8&qid=1517409392&sr=1-5&keywords=bath+bombs
9) BOOZE
There I said it….And yes I kept it for last for a reason…..we love booze. But not like the booze we loved in our early 20's, no we love GOOD BOOZE. Is there anything better than splitting a bottle of bubbly with your bestie? Didn't think so! Booze is fool proof & appreciated by your friends more than you know! Below are a couple links to good booze's at a good price!
Find some great booze here:
http://fortune.com/2015/09/05/best-wine-cheap/
http://www.foodandwine.com/articles/10-top-affordable-champagnes
You can't go wrong with any of the above gifts! They are inexpensive, thoughtful, & a great way to let your girls know that you appreciate them & that they are ROCKSTARS (& SO ARE YOU!).
Happy Galentine's Day, Lovies! I hope this year is the best one yet & that whatever dream you are chasing you are doing it whole heartedly!