It's going down, we're yelling timber!!
Hey girl Hey! We are SO excited to share our girl's night out new game with you, we hope you love it as much as we do!
Your next girl's night is about to get a little wilder! Booze 'N Babes is the game you will love to have to get the party started. Think of it as a drunk Jenga- girls night edition! You can play with as little as 2 people, or as many people as you want. You go around the table, playing the game how you would normally by pulling blocks out of the tower, but in our version, each block has a crazy task that you have to do! This is the perfect game to play at a girls night in or out, and especially perfect when drinking is involved.
One of my favorite parts of the weekend is getting all my friends together for a group pregame before we go out for the night. Everyone has a drink in their hand, music is blasting, and we are all excited to see where the night is going to take us! Booze 'N Babes is the perfect addition to spice up any night like this because it is bound to get weird, potentially embarrassing, hilarious, but most importantly, fun!! It gives us something entertaining to do while we are all standing around hanging out (and starting to feel our mixed drinks). Since whoever loses by knocking down the blocks has to drink, the alcohol is bound to be flowing by the time the game is over, just in time to go out. It's especially perfect when you are trying to convince your friend to make a move on her crush at the bar- if she pulls the block that makes her get 3 phone numbers, she has to do it!! With other blocks like take a shot, toast your besties and dance on a table, everyone is going to want to be at your next pregame playing Booze 'N Babes.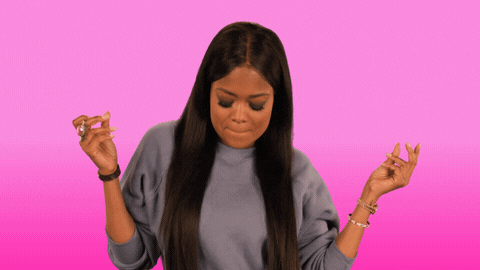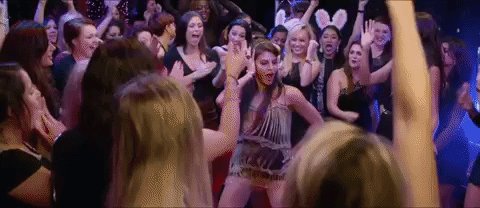 We have listed a few of our most popular blocks that are bound to get the party started, so grab your booze, grab your babes, and get to playing!
| | |
| --- | --- |
| Impersonate Someone | Pick someone in the room and do your best impersonation of them |
| Embarrassing Moment | Think hard about one of your most embarrassing moments and share it with the group |
| Chug A Beer | Chug a beer, any beer! |
| Wink at A Guy | Practice your winking and pick a guy! |
| Go Again | Good Luck! |
| Waterfall | Drink your drink until the next person does their task |
| Single Ladies Drink | All the single ladies…now put your drinks up! |
| Serenade Someone | Time to put your Taylor Swift lyrics to the test to belt out your best serenade |
| Never Have I Ever | Everyone holds us 3 fingers and players go around the circle stating never have I ever sentences. If you've done what someone said, put a finger down. First person with all fingers down drinks |
| Dance on a Table | Clear the nearest table and shake your groove thing! |
| Blow a Kiss | Pucker up and blow a kiss at someone in your group or someone random! |
| Duck Face Selfie | Us girls are pros at this |
| Lose a Turn | Darn!! |
| Chug, Chug, Chug | Grab your drink and get to drinkin' it! |
| 2 Truths 1 Lie | Think of 2 truths and 1 lie to tell the group. If they guess your lie correctly, you drink. If you don't guess the right lie, the group drinks |
| Secret Talent | We know you have one! Show the group your secret talent  |
| Toast Your Besties | Raise your glasses and toast all your babes |
| Stop, Hammer Time | Bring back those throwback moves and hammer time! |
| Dance Off | Pick someone in the group to have a dance off with |
| Do a Shot- No Hands | Take a shot but hands off! |
| Shotgun a Beer | Get those keys out and shotgun a beer as fast as you can |
| Group Selfie | Get your group together and take the best drunk selfie you can |
| Worst Party Moment | We all have them…share your worst one with the group! |
| Prank Call your Mom | Sorry mom! Pick your best prank call line and give your mom a scare…or a laugh! |
| Impersonate a Celebrity | Pick your favorite celebrity and do your best impression of them! |
| Top Swap! | Pick someone in the group to switch tops with for the rest of the night |
There you have it ladies! Our new favorite game that we know you are going to love! Now it's time to have Girls Night Out that you won't forget!
XOXO,
Dixie & Dot Gang