Once upon a time it was the sweetest treat at the carnival, but this delectable delight has evolved into being a part of your "I do" day! That's right folks, step right up and see the COTTON CANDY BOUQUET!!! I love this 2019 wedding trend!  It is a sweet and fabulous must have at your next nuptial soiree.  I personally don't think cotton candy is just for the carnival and your wedding day…this can be used at all your fun fiestas and who knew…you can wear it too!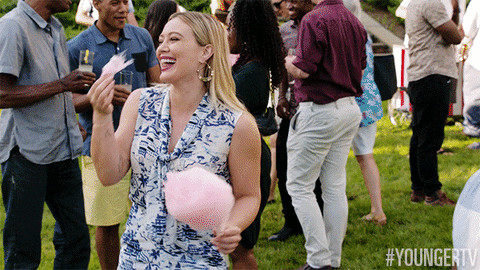 Meet the Cotton Candy Bouquet!
Tote this sugary confection down the aisle!  This cotton candy bouquet doubles as a crowd pleaser and a snack during the ceremony (you can thank us later)! Beware, when you call all the single ladies to the dance floor to catch your bouquet…watch out for the stampede because this bouquet is one worth fighting for.
Cotton Candy Drink Topper
Deck out your favorite drink …add a little cotton candy to your bubbles and watch even the hardest to please pal go wild! Oh, and throw on a gold dipped cherry…WOW!
Cotton Candy Table Decor
It is true…you can mold this delish delight into the most beautiful of stems!  I also completely encourage incorporating this into your centerpiece…people admire it and then chow down on it!  Now that is one of those two birds with one stone situation.
Cute for Bridal Showers & Holiday Decor!
Make the most common of eats whimsical!  Razzle dazzle your closest comrades with the extra sugar fluff atop the most common party treats.  I think it gives that little something extra, don't you?
Cotton Candy Costume
Why buy a wig when you can wear cotton candy for like 5 hours then eat it on the way home from the bar or a themed gathering. This is really a forward-thinking time saver…if you are anything like me, I love a snack after a few drinks! Voila, wig turned drunk munchie.
Now the next few are just for fun!
How we feel about cotton candy: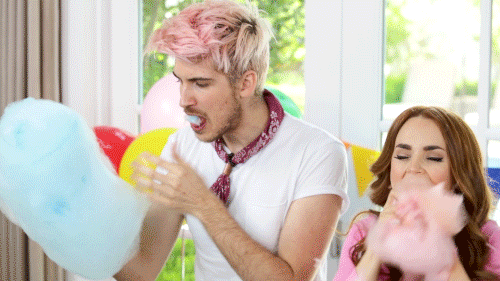 What do you think of this new cotton candy trend? Would you use cotton candy in your next wedding? Let us know by leaving us a comment on today's post!